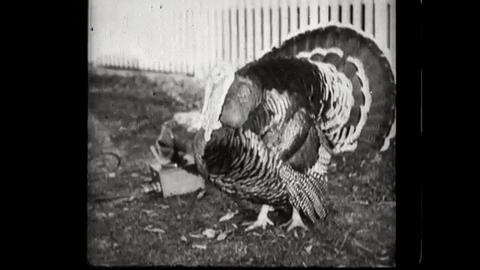 Thanksgiving Turkey GIF by US National Archives – Source: giphy.com
It's that time of the year again for good food and plenty of gratitude! 🙂 However, my sympathy goes out to people who have lost homes and loved ones in the recent fires in California and to anyone who is going through a hard time during this holiday season.
On a lighter note, I recently discovered that there are wild turkeys here in Sacramento. Perhaps one day I will be able to snap a picture of one of them for a future Thanksgiving post.